Fairfield County Sheriff's Office
Sheriffs' Bio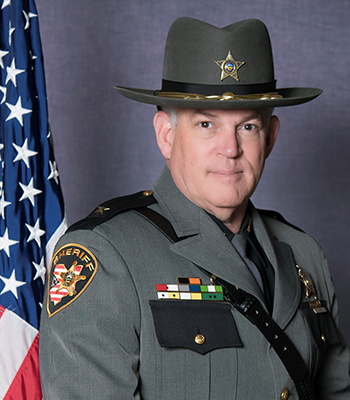 Sheriff Lape began his Law Enforcement career in 1992, after completing the basic peace officer academy. He was then commissioned by the Fairfield County Sheriff's Office, serving as an Auxiliary Deputy.

In 1994, he was hired as a full-time deputy assigned to the Jail Bureau. He later transferred to the Patrol Bureau, where he served as a SWAT deputy and fatal crash investigator. In 2002, Sheriff Lape was promoted to Sergeant, and served in the Patrol and Jail Bureaus. In 2005 Sheriff Lape assumed command of the SWAT team and was also transferred to the Community Services Unit. In 2010 he was assigned as the Commander of the Sheriff's Office Detective Bureau.

In 2012, Sheriff Lape was promoted to Lieutenant and became the Patrol Bureau Commander where he served until promoted to Chief Deputy in 2017.

In 2021, Alex Lape was elected Sheriff by the residents of Fairfield County.

Sheriff Lape resides in Violet Township with his wife Sherry and has three children.