Fairfield County Sheriff's Office
K9 Unit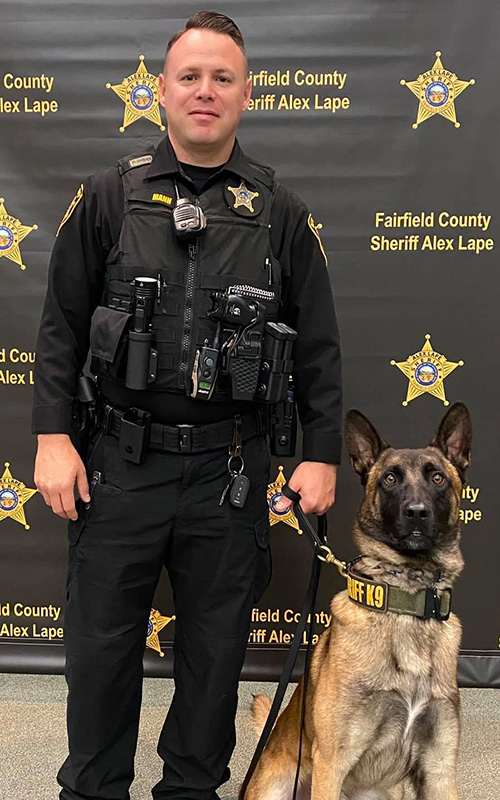 Deputy Mann joined the sheriff's office in October of 2011, after serving with another central Ohio agency for eight years. He's served in the jail bureau for a year has been assigned to the patrol bureau for the past nine years. In August of 2021, Deputy Mann was chosen to be a K9 handler for the sheriff's office and was teamed up with K9 Lupo.

K9 Lupo is a two-year-old Belgian Malinois (pronounced "mal-in-wah.") Lupo was born in Belgium and received his initial training in Holland. Lupo came to the United States in July 2021 and began training with Deputy Mann. Lupo is a dual-purpose dog, trained in the detection of narcotics, article searches, tracking and handler protection. They obtained their state certification in September and have been helping to keep the citizens of Fairfield County safe, ever since.